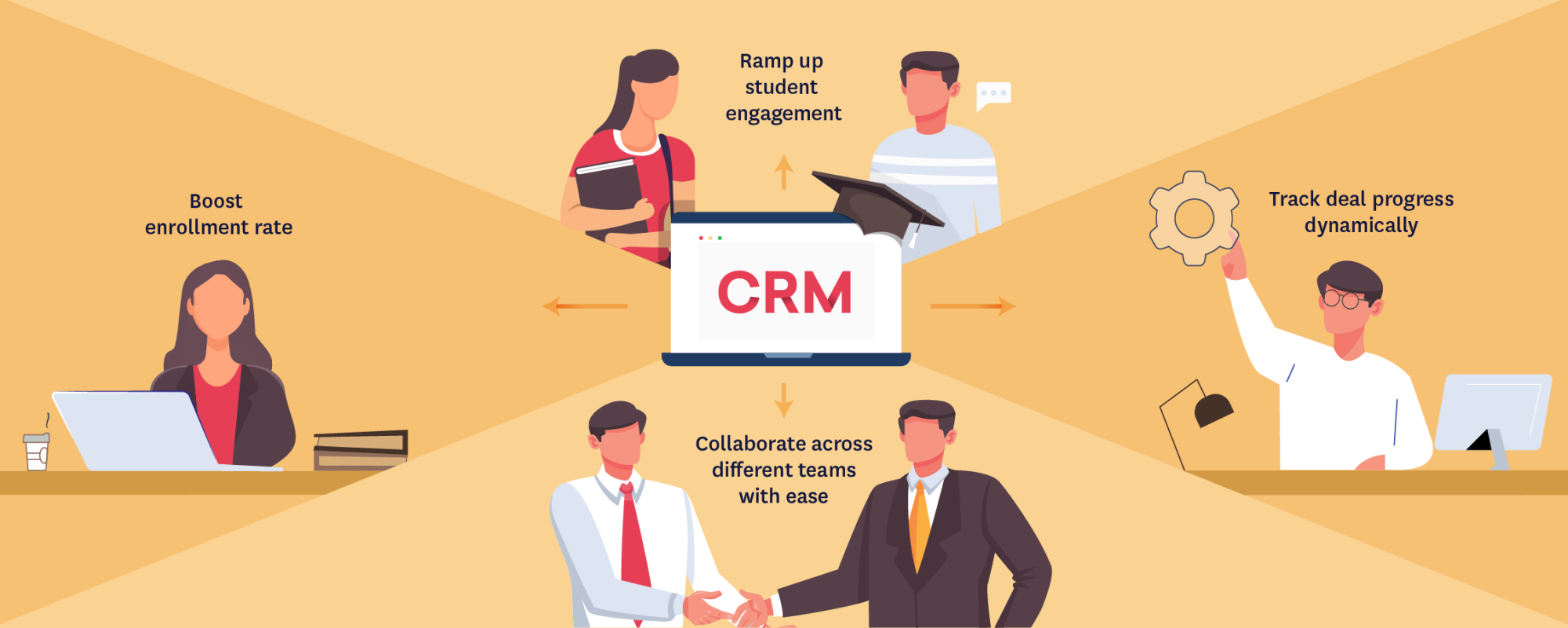 Education and Technology of the Future: CRM For Education Industry
Education and Technology of the Future: CRM For Education Industry
Something like, just think or ask that what technology thrives for the education industry now or in the future!!!
"CRM for education is the software application can automate and manage communications with the student, teachers, Principals, officers, and professors – all in the community of your institution. "
Why CRM Customized solution?
We always base its activity on the individual approach of each client. So, The development of a customized CRM solution for people working in the education industry for the satisfaction for students and educators and better control efforts to obtain a non-pilot financial contribution from donors, student organizations, government, philanthropists and even the public.
What are the benefits of CRM in education?
Benefits that CRM can contribute to education.
CRM solutions for the education industry can help to manage the information of the staff, faculty, administration, and students as quickly as possible in an efficient way, that significantly improves. Here are some benefits:
It can Manage the entire life cycle of the constituent.
It Maximizes recruitment efficiency.
It reduces costs, intensify revenue generation processes and develop management.
It helps to track the admission and application processes, and communication with students once they log in.
Integrate with different campus programs.
Establish and consolidate relationships with students and keep them involved in all processes.
Characteristics of the educational CRM solution
CRM is a powerful tool that, if used properly, can provide valuable information about your clients and pass the information from student to the whole organization, allowing you to develop stronger and more personal relationships.
It can manage admissions
It can complete details of the lot and registration number, academic documents and all other tasks required to complete the Admission process.
It can monitor potentials
CRM comes with integrated tracking tools that allow you to track potential customers through multiple participation programs, like printing email and all.
Can Handle student queries
Offer a high-quality service making follow-ups for each query.
Monitor quote of payments
Automate the fee payment process to avoid discrepancies.
Streamline teacher questions
Eliminate the paper process and help increase the consistency and efficiency of the teacher certification process.
Build long term relationship
The organization can help students define their career goals and provide contacts from key networks to assist.
Just increase your automated speed up and less, consider this response time definitely help you just allow you for the smarter education planning and make future great with the CRM system.
Categories
Uncategorized